At Morrisville, we engage in ways that go beyond the traditional classroom environment.
We hammer, weld and mold. We dig, plant and harvest. We milk, produce and nourish. We rehabilitate, we nurture, we save.
We are Mustangs, and we create our futures with our own hands. Join us to begin crafting yours.
Located in scenic Central New York, SUNY Morrisville is a model of innovative applied education — a place where students begin crafting exciting careers through real-world experiences.
Morrisville's students, who hail from diverse backgrounds across the state and around the globe, choose from more than 50 bachelor's and associate degree programs that embrace agriculture, technology, business, social sciences and the liberal arts. Among them are strong programs in specialized areas such as renewable energy, environmental conservation, aquaculture, automotive technology, equine science, dairy management, nursing, wood technology, hospitality management and information technology.
The Norwich campus, located 30 miles south of Morrisville, also offers associate degree programs. The campus currently serves commuter students enrolled in industrious career and technical areas as well as liberal arts transfer programs.
As home of the Mustangs, SUNY Morrisville boasts 17 intercollegiate athletics programs which compete at the NCAA Division III level.
Established in 1908 as a college of agriculture, SUNY Morrisville became a founding member of the State University of New York (SUNY) in 1948.
Visit Us Apply Today Request Information
Why SUNY Morrisville?
Ranked among the Best Regional Colleges in the North by U.S. News & World Report Best Colleges 2022 and also recognized in the Top Public Schools, Regional Colleges North in the 2022 rankings, SUNY Morrisville emphasizes a hands-on approach of learning by doing. Action-oriented learning labs and true-to-life facilities — many of which are rare or one-of-a-kind in higher education — allow students to "get their hands dirty" and engage in ways that go beyond the traditional classroom environment.
Morrisville's internship program prepares students for success in the 21st century workplace. Ranked among the top six in the nation by U.S. News & World Report, 95 percent of the college's baccalaureate students fulfill an internship prior to graduation. Morrisville also has been lauded for its exemplary, innovative and effective community service programs through the President's Higher Education Community Service Honor Roll.
Morrisville is also one of the first in the nation with a wireless program.
SUNY Morrisville's student population is diverse, representing 28 states and 7 countries.
61% Caucasian
24% African American
8% Hispanic/Latino
1% Asian
Our Campuses
The Morrisville campus stretches over 150 acres of bucolic land in Morrisville, NY. More than 48 buildings, athletics fields, service roads and parking facilities and more than 1,000 acres of farm and woodland create an original instructional environment.
The campus is 30 miles southeast of Syracuse and 30 miles southwest of Utica, while being a half-hour drive from the New York State Thruway to provide easy access to Albany (two hours), Rochester (two hours), Buffalo (three hours) and New York City (four hours).
The Norwich campus offers quality, personalized education and training to residents and employers of Chenango County and south central New York. The campus is located 30 miles south of Morrisville in downtown Norwich, NY, in the state-of-the-art Roger W. Follett Hall.
The Syracuse Educational Opportunity Center (EOC), administered by SUNY Morrisville, provides the urban community of Syracuse with innovative academic programs leading to higher education, as well as vocational training programs leading to gainful employment and economic self-sufficiency. The Syracuse EOC is part of a statewide network of 10 education opportunity centers and two outreach and counseling centers that function as the 65th campus of the State University of New York (SUNY).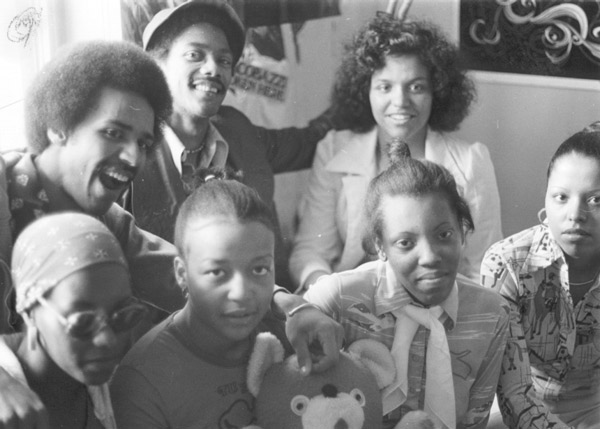 Our History and Mission
SUNY Morrisville traces its beginnings to 1908 when it was chartered as the New York State School of Agriculture at Morrisville. It was founded as a progressive public coeducational institution in response to New York's unsafe food systems and spiraling prices in the face of widespread farm abandonment by families. Its mission was to be a true farmer's school, training persons directly for the practical operations of farming. In addition to specialized courses offered in the two program areas of agriculture and home economics, school founders established requirements so that graduates also would be educated broadly in the liberal arts and sciences and would be committed to sustaining both their family enterprises and their local communities.
For its first 80 years, Morrisville offered associate degrees while expanding to more than 50 academic programs, each offering specialized instruction aligned largely to meet the needs of a dynamic New York workforce for technicians and operatives. Beginning in the 1990s, in response to the rising demand for supervisory and entrepreneurial talent in New York's agriculture and technical sectors, Morrisville was authorized to offer bachelor's degrees.
While Morrisville has transitioned into a technologically advanced college with a rich diversity of both bachelor's and associate degree programs, its core mission has remained steadfast throughout its history: to educate and prepare graduates as future leaders in their specialized professions and their communities.
Our Commitment to Hands-On, Applied Education
This historic commitment to hands-on, applied education now involves a wide array of campus-based enterprises and institutes. These operations are campus-supported and integrated into aligned academic programs, with course outcomes requiring that students become engaged in the plans, operations and sustainability of these enterprises.
Students in the degree programs of residential construction, automotive, dairy, equine, wood products technology, culinary arts management, diesel technology, travel and tourism, renewable energy, aquaculture and horticulture all realize important career-ready experiences from these enterprises. That list represents a subset only of the college's associate degree programs with these enterprise-based institutes.
For bachelor's degree programs, the commitment to applied learning continues with 95 percent of these graduates completing a full-semester internship requirement for their capstone academic experience. Together, these experiential learning opportunities offer diverse settings for students to create and innovate, design and build, cultivate and harvest, breed and rehabilitate, troubleshoot and repair, analyze and sustain, and diagnose and heal. It is no coincidence that many present-day learning outcomes can trace their origins to those adopted at Morrisville a century ago to promote sustainable farms and communities.