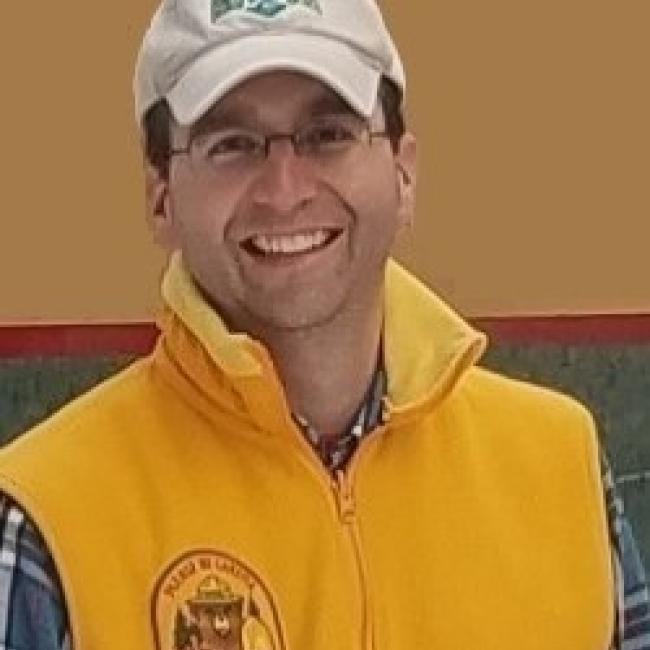 Previously a forester for the NYS Department of Environmental Conservation where he enjoyed a very diverse experience, Prof. Kelly teaches many of the forestry related courses within the Environmental Sciences programs as well as riparian and wetland related topics. 
As the coordinator of forest management operations across SUNY Morrisville's over 800 acres of natural resource areas, he instructs Natural Resources (Heavy) Equipment Operations with Mr. Seth Carsten (Aside: Woods Sports Coach) so operations with the college's skidder, log loader, and other items are directly utilized with the students in a hands-on applied environment. 
While he is often found in the woods, Prof. Kelly enjoys learning about many aspects of the nature world besides forests.  As Prof. Kelly greatly enjoys teaching about, sharing, and exploring nature he also advises a student club, the Conservation Tri-Society with Dr. Sarauer and Prof. Snyder. 
Prof. Kelly is a SUNY Morrisville alum with an A.A.S. in Natural Resources Conservation.  He continued his education at the SUNY College of Environmental Science and Forestry and after working in the broad field of environmental and natural resources management he then went on to the University of New Hampshire where he obtained his M.S. and was the Woodlands and Natural Areas Manager.  Prof. Kelly is a Society of American Foresters - Certified Forester.