Get ready to make a difference.
The SUNY Morrisville Human Services Associate in Applied Science (A.A.S.) degree — only available at the Norwich Campus — is designed to have you ready for immediate employment as a human service professional, while also allowing interested students to continue their education through a variety of bachelor's degree programs.
Students put theory into practice right from the start of this 64-credit program. In addition to core liberal arts classes, the program combines foundation knowledge in the human services with practical experiences through three required internships at local nonprofit agencies, beginning with one during students' first semester.
Upon graduation, students are well-prepared for entry-level employment working with individuals, groups and families at local and regional human service agencies and nonprofits, serving in such roles as counselor, advocate, intake specialist, case manager, care coordinator, community educator or direct support professional.
Enhance your college experience by participating in SUNY Morrisville's Human Services Institute. This organization provides students with opportunities outside of the classroom to participate in professional development experiences with faculty, human service providers and community members. These valuable applied learning experiences have included students planning their own internship experiences, participating in research studies, and organizing special events such as community forums on suicide prevention, expert panels on the opioid epidemic, and events supporting local farm families.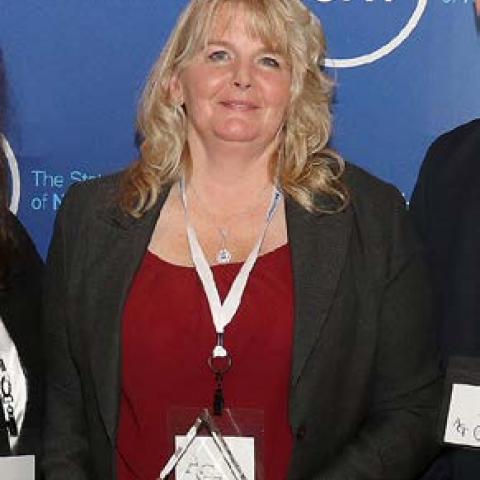 Current Norwich student and recipient of the State University of New York Association of Council Members and College Trustees Award for Excellence in Student Initiative Scholarship
When I started in the human services program, I decided that my passion is to help upstate farm families. My goals are ambitious; I want to create a resource center for agriculture in Chenango County and surrounding areas.